What out customers say:
I have known Simon Broadribb and Uptons of Basset Butchers for a long time. Simon and his team are passionate about buying and selling great quality local produce and will go the extra mile with their excellent customer service. Simon is quite the local celebrity and has a great reputation for his wealth of experience and knowledge in the subject he knows best ' butchery and great meat' but he does frustrate other local butchers because he always wins all the award going.  Good on you, Simon!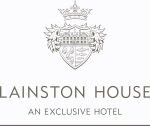 Andy Mackenzie, Executive chef of the Exclusive Chefs' Academy & Chef
Lainston House
Always know the meat is going to be great from Uptons, one thing I don't have to worry about.  We at River Cottage have a very similar ethos to Uptons and it's a pleasure to have them on board.

Mark Price, Head Chef
River Cottage Canteen, Winchester
Many thanks for visiting us last week. We thought your products were fantastic! 

Andrew Edwards, Hospitality Operations Manager
University of Southampton
We have never had anything but impeccable service and great produce from Uptons. When you have a passion for your business, it is important to have suppliers that share that pride and passions for what they do. Simon and his team have always delivered this and more!
Aidan Lavin, Head Brewer
The Dancing Man Brewery, Southampton
We've used Uptons as one of our local suppliers for a 3 years now.  The quality of their product is excellent and Simon is very accommodating with our last minute ordering!

Cait Salanson, Owner
Little Cafe
The high quality of the products and local provenance is their trademark. We are proud of including Uptons in our Food Heroes List.

Marcelo Pugliese, Director
The Old Vine Winchester
Using Uptons of Bassett gives The Notes Cafe customers' the best possible welfare meat in Southampton. Their award winning sausages keep our customers coming back. Uptons' customer service and delivery aspect are exceptional as well. We wouldn't use anyone else!
James, Owner
The Notes Cafe, Southampton
 We would never trust our burgers to anyone else.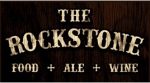 Nathan Bollo, Head Chef
The Rockstone Pub, Southampton