BBQ: Party & Wedding Catering
Speciality Barbecues/BBQ Catering Hampshire
Our fully catered barbecue options are the ideal choice for any event. With our famous award-winning local and hormone-free meats, sausages and burgers as well as homemade salads, side dishes and desserts, our team will help you make your special occasion memorable. We pride ourselves on meeting our customers' exact requirements, so please contact us with your own ideas if you'd like us to provide something different.
BBQ Catering Price List
Family Menu (min 40 persons) – £16.50
Mixed homemade award winning chipolata sausages
8oz Classic burger (Best Burger in Britain finalist!)
Garlic & herb chicken wings
Freshly baked rolls
Hot, minted potatoes
Homemade celeriac coleslaw
Green leaf salad
Bulgur salad
Spicy Menu (min 40 persons) – £18.50
Gloucestershire Old Spot sausages (other flavours on request)
4oz sweet chilli steak
Piri-piri chicken wings
Slow roasted BBQ Ribs, served with homemade BBQ sauce
Sweet corn
Freshly baked rolls
Hot, minted potatoes
Homemade celeriac coleslaw
Green leaf salad
Bulgur salad
Steak Menu (min 40 persons) – £25.00 pp 
Aberdeen Angus steak – grilled to your taste
Any two salads from our selection
Hot, minted potatoes
Bangers and Mash Menu (min 40 persons) – £18.00 pp 
A timeless classic with our champion home made sausages. Suited well for any function, it can be served as a 'fork only buffet' or as a seated reception.
Champion home made sausages
Spring onion mash potato
Spring greens
Home made gravy
Breakfast Menu (min 40 persons) – £18.50pp
Champion homemade sausages
Home smoked bacon
Local free range eggs
Black pudding
Chargrilled Ciabatta
Butter sauteed mushrooms
All packages include two members of staff (1 chef, 1 waitress/waiter), disposable plates, cutlery & napkins.
China plates and stainless steel cutlery are available on request. Please add £1.50 per person to package price.
Sunday and Bank Holiday Supplement
For barbecues that fall on a Sunday, or over a Bank Holiday weekend, please add £85.00.
Please also check out our hot & cold buffet, salad and desserts offer.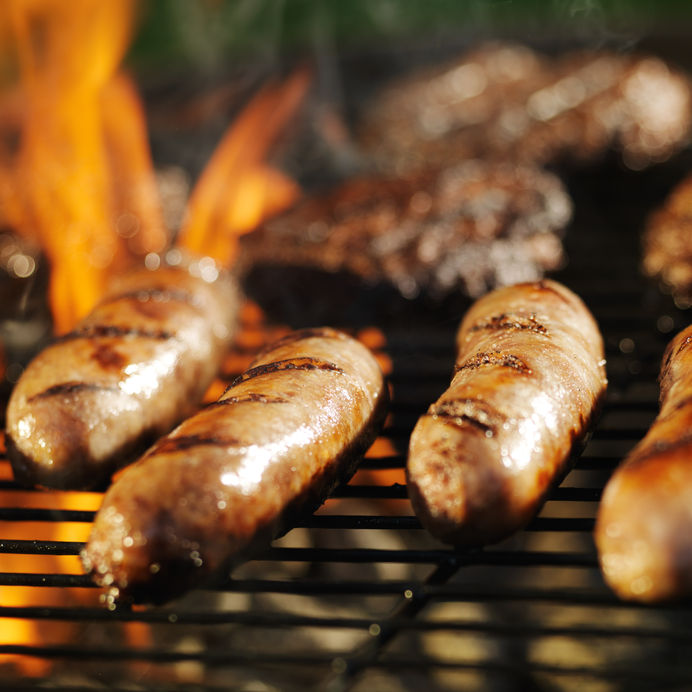 Just a few word of thanks for the meat you supplied for our barbeque. As in previous years every steak was superb and all eighty steaks cooked perfectly on our wood fuelled BBQ's, the sirloin cooks particularly well this way. No doubt I shall be asked to purchase from you again next year.
Uptons catered for our wedding and were absolutely spectacular – polite and courteous, perfectly on time, and everyone was raving about the food, especially the burgers!!! Thank you team 🙂
Anna Harnett
Wedding Catering, Hampshire
Just wanted to say how fantastic the BBQ was on Saturday. We have had so many great comments from our guests especially about the beef which was just amazing, we have a small piece left in our freezer which we can't wait to have. It just melted in your mouth. Please pass my thanks on to your guys who worked hard to get everyone served as quickly as possible.

Party Catering, Hampshire
Thank you so much for the most amazing "breakfast"! The 3 members of the team you sent to help were fantastic and the whole wedding party were amazed by the standard of the food, particularly the sausages. Totally scrummy!

Wedding catering, Hampshire