Catering butchers Hampshire | Meat supplier Hampshire
Uptons of Basset Butchers have been supplying premium Hampshire hotels, restaurants and pubs for over 20 years.  As eating local is becoming more and more important for consumers, when you choose Uptons Butchers as your catering butchers, you can rest assured that all your high-quality meat will be fresh and sourced locally. We work with farmers who share the same ethics as us and raise their animals slowly, free range and free from hormones.
We understand that you need a meat supplier who is flexible and can meet your requirements quickly. We have an in-house butchery team who can deliver meat to your door within a couple of hours from Monday - Saturday . Most of our clients are in the Winchester and Southampton area. 
At the time of writing, we are supplying:
Aberdeen Angus beef - this animal was 5 years old ( compared to 30 months, which is the normal age of british beef), born and lovingly bred in Hampshire by George Collingbourne. The steaks are amazing and include rump, loin, rib and feathers, matured in our aging cabinet for at between 4-7 weeks.
Free range saddle back pigs from Hampshire ( with a little more fat that normal)
Lambs from Romsey, raised by Mr Godwin
Beltex lambs from Hambledon
We'd be delighted to help you find something special - that is what we do. we prepare the meat how best suits you. Our range of products for caterers and trade also includes:
Free-range poultry including chicken, duck, goose and turkey
Game including local venison,pigeon, rabbits (wild and farmed), pheasants - supplied whole and portions
Fresh fish and smoked fish
Award winning home-cured and smoked bacon and gammon
Award winning premium sausages and burgers made freshly at our premises every day
Award-winning ready-made pies, pasties, sausage rolls, pork pies -  these can be supplied cooked or unbaked. If you want us to create a bespoke item for your restaurant only, just ask. 
Deli products such as specialty cheeses, cold meats, smoked chicken, smoked chicken, scotch eggs,  home cooked hams, plain or glazed, salt beef, pastrami, pancetta, parma ham, etc.
Naturally, we can supply you with the following information about each of our meats:
breed
farmer
age of the animal
hanging time
providence
If you have any questions, please feel free to contact Simon or one of the member of his team.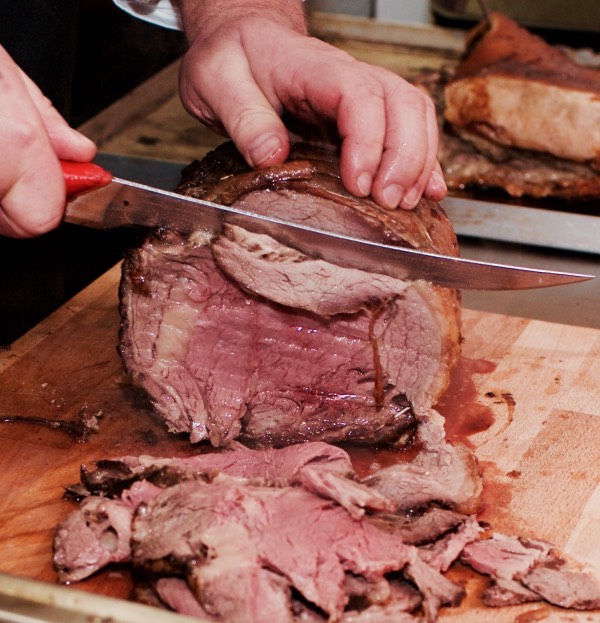 I always know the meat is going to be great from Uptons, one thing I don't have to worry about.  We at River Cottage have a very similar ethos to Uptons and it is a pleasure to have them on board.
Mark Price, Head Chef
River Cottage, Winchester
The high quality of the products and local provenance is their trademark. We are proud of including Uptons in our Food Heroes List. 
Marcelo Pugliese, Director
The Old Wine, Winchester