We are pleased to offer a complete hog roasting service using local Hampshire reared free range pigs. Our "cook and carve" service means you can leave the cooking to a trained specialist so you can just sit back and enjoy your party. Your hog roast will be accompanied by bread rolls, stuffing and apple sauce. If you feel like trying it yourself, simply rent a spit, purchase a pig from us and get cooking.
HOG ROAST OPTIONS
Sunday and Bank Holiday Supplement – for spit roasts that fall on a Sunday, or over a Bank Holiday weekend, please add £65.00.
Traditional pig roast – £900
100lbs pig, cooked slowly, carved by one of our pig tenders and served in a bread roll. Includes homemade stuffing, apple sauce, napkins. Serves 80-100 depending on appetite.
Traditional pig roast 'plus' – £1100
As above plus hot, minted new potatoes, celeriac coleslaw, green leaf salad and Mediterranean cous-cous salad.
Self-catering hog roast – £500 including gas
No holiday here! You'll have to do a little work but it can be fun. We supply the spit roaster fitted with one of our pigs and show you what to do. We will deliver the machine in time for you to start cooking (please allow seven hours for this) and collect everything at a mutually convenient time. Terms & conditions apply.
Porchetta – £650
Italian culinary tradition. The body of the pig is gutted, de-boned, arranged carefully with layers of stuffing, meat and skin, then rolled, spitted and roasted. The stuffing traditionally comprises of garlic, rosemary, fennel or other herbs. The pig is boned, rolled and cooked for you and delivered to you ready to eat: you can carve the warm meat with ease. Serves 80 – 100.
Small porchetta – £365
A smaller version of the above, using the barrel of pork (the middle, loin and belly) Serves 40 – 50
LAMB ROAST OPTIONS
Traditional cooked and carved lamb – £710
One of our own lambs studded with garlic and rosemary. Served in ciabatta rolls, with redcurrant jelly and celeriac coleslaw. Serves 40.
Self-catering lamb option – £480
As above but we leave the rolls and accompaniments to you. Allow three hours cooking time. Includes gas, terms & conditions apply.
All packages include two members of staff (1 chef, 1 waitress/waiter), disposable plates, cutlery & napkins. China plates and stainless steel cutlery are available on request. Please add £1.20 per person to package price.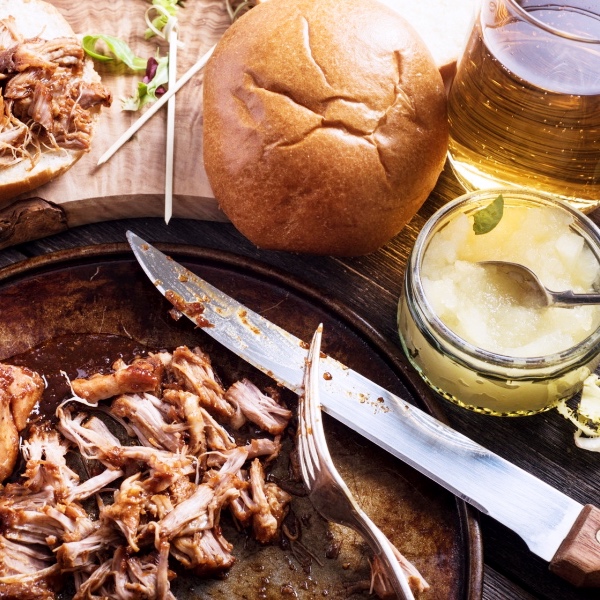 The hog roast was almost the star of the show at my wife's birthday this year! Everyone has been talking about how lovely it was! It was served by a very smart and polite couple who added to the occasion by making it such a well-run event (including tidying up at the end). I would recommend Uptons of Bassett to anyone and can't wait for the next big party!
Steve Taylor
Hog roast catering
Just a quick note to say thank you very much for the Lamb Roast for our 25th Wedding Anniversary celebration. The lamb was cooked to perfection, and Kevin and Clare were excellent.

25th wedding anniversary catering